UW Graduate Students of Art History website and logo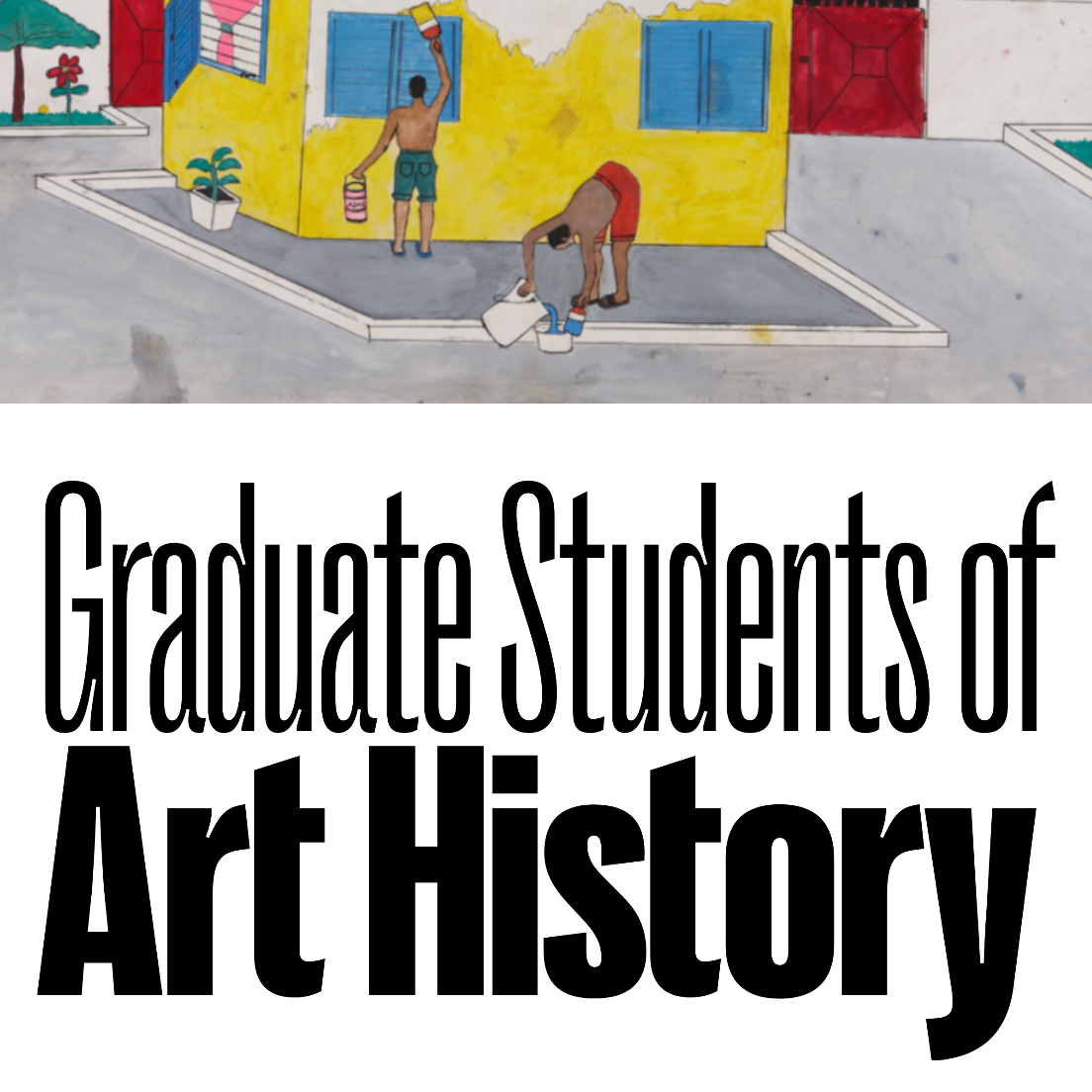 I designed and built the website and blog, including a wordmark and logo, for the UW's Graduate Students of Art History (GSAH). Specifically, they blog about talks given to and by their anti-racist reading group, Dismantling the Canon.
The logo must be formal—GSAH is an academic organization. It also had to convey a modernity and poise that a progressive reading group like Dismantling the Canon evokes. To achieve that combination, I use Pangram Pangram's Right Grotesk, a skinnier sans serif with striking inktraps and just enough traditionality.

The navigation menu makes only stylistic changes to the default WordPress theme's: pure black and white, and use of the logo font, Right Grotesk. There are enough items to warrant multiple screen width collapses: multiple rows when on a screen as wide as a tablet, and eventually an expandable hamburger menu on the narrowest screens.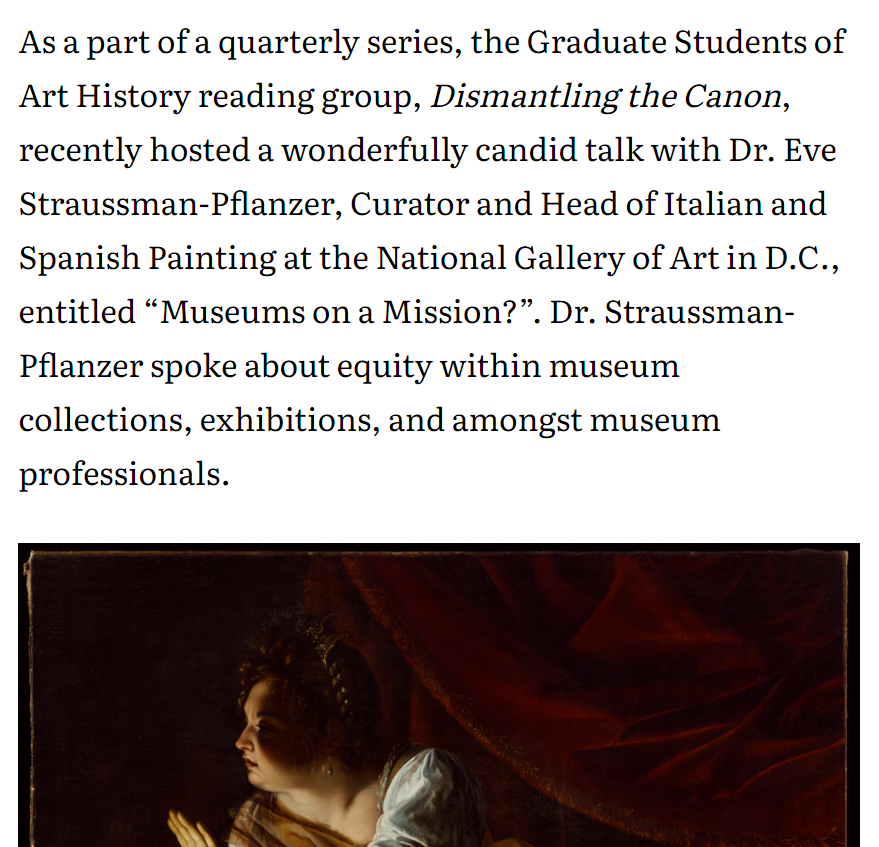 Accessibility is a primary consideration in every website, and GSAH's commitment to diversity only makes it more important. The blog posts are set in a column width for a comfortable, newspaper-esque read, and the text size is large by default to accommodate vision-impaired readers.